In the middle of the up-and-coming Amsterdam East

Parking in front of the door

Attractions within half an hour accessible by public transport

Free Wi-Fi throughout the hotel
The Manor is situated in a unique building in Amsterdam-Oost, the former Burgerziekenhuis (civilian hospital). A beautiful, historic building where history is still alive and kicking. In 2011, the premises were completely remodelled into a hip hotel with luxury rooms, a trendy lounge and beautiful meeting rooms. Our hotel is located in Amsterdam-Oost; one of the most up-and-coming neighbourhoods in Amsterdam. The perfect location for those who want to stay overnight during a weekend getaway to our unique capital.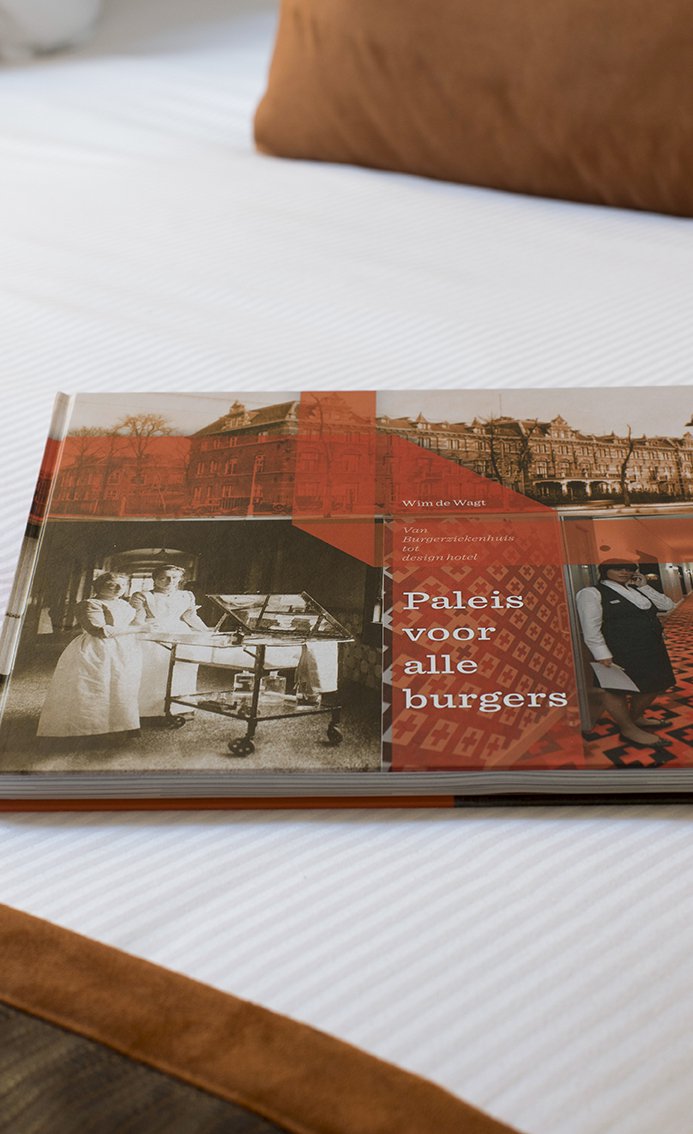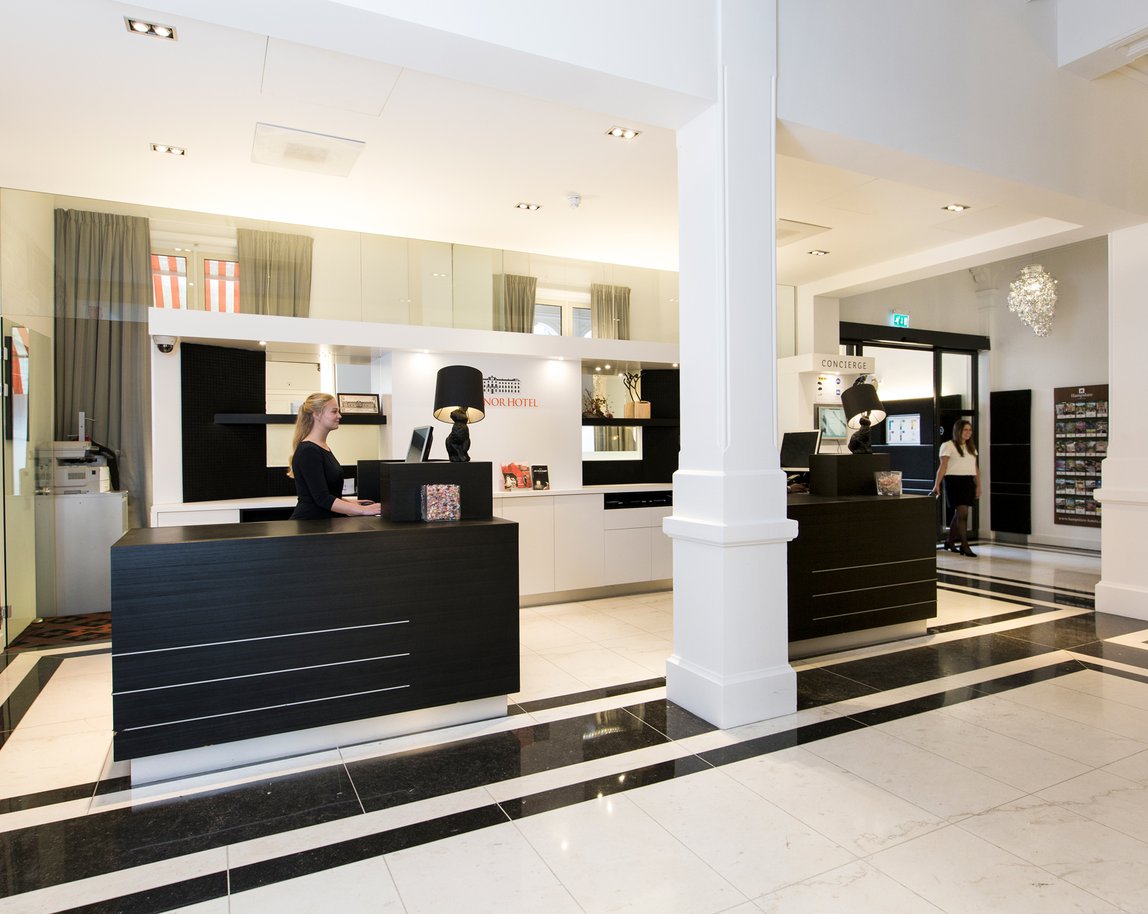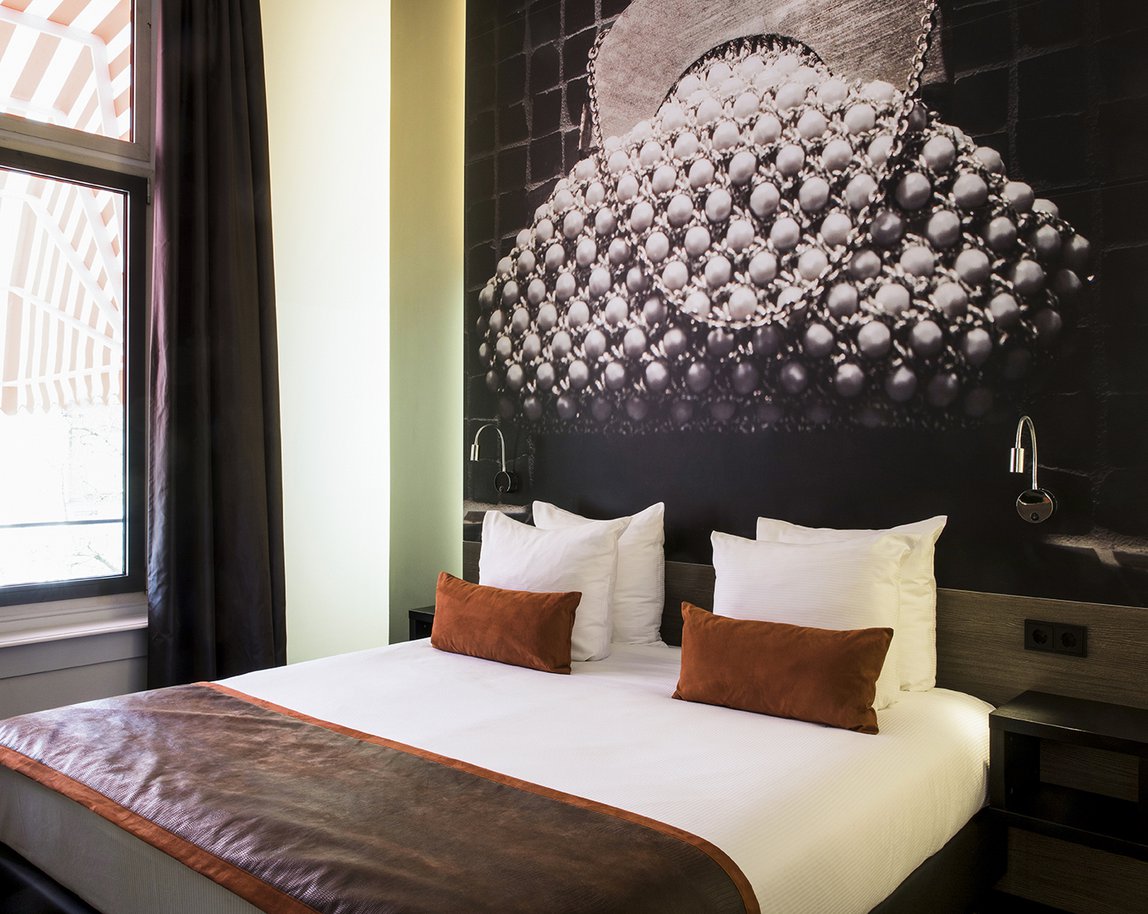 pleasant stay in this hotel
This hotel is very good, close to public transport to get anywhere in Amsterdam. The staff is perfect, the breakfast is particularly varied and plentiful. The room was clean and the bedding was comfortable.
Top Flight Hotel - Staff, Room, Location, Food
Excellent in all aspects. Our hotel, The Manor Amsterdam, was chosen by our tour arranger. The room was spotlessly clean, quiet, and well appointed. It had comfortable bed, in room safe, coffee machine, hot water kettle, separate bathroom with shower, etc. Breakfast was included and was a very nice self-serve cafeteria style. Everything seemed fresh and tasty with a variety of food styles for different cultures. The front desk reps were friendly and professional. They have a little market for beer, wine, water, snacks, etc. next to the front desk. It is well situated near tram lines that will take you all over Amsterdam. I have only good things to say about the Manor. It has stairs and an elevator. I would stay there again and recommend it to everybody.
4 night break
Got this hotel as a last minute deal from voyage prive and after checking prices it was a good price…usually they are not! Was impressed with the room and hotel but there were a few issues to mention, which have been mentioned before in previous reviews 🤔 The deluxe double room we had was too hot (even with the window open at its max. ) The room is not air conditioned, but has some other system, which gives you the impression it has. So we had to ask for a fan which luckily was not too noisy, but was not a very effective solution. We stayed mid week, so clearly quieter than normal, but even when arriving at 10 ish for breakfast, a lot of things were gone and not refilled. Lesson learnt: We went at 9.30 from then on 👍 Hot food was more or less the same everyday, but I asked for an omelette which was good. Observation with some of the staff was that that they were not overly friendly. I always find it strange that if customers are coming past you, why wouldn't you raise your head, smile, and say hello? It may be a Dutch thing, as it was generally the case on most days, (apart from the cleaners who were always friendly and spoke to you!) So, Mr Manager tell your staff to make the effort. It does make a difference. We did have a drink in the bar but found it short staffed as had to track down the barman..he was nice though. Location fine and away from the hustle and bustle of the centre. Trams good but you have got to get used to the QR code app which is temperamental so initially can be stressful getting on and off. A coupe of good bars close by Defo you should use the hotel bikes and we went to Oudekirk along the River Amstel…fantastico and takes about 3 hrs with a coffee stop halfway in a most lovely cafe next to church / bridge (Bakker Out). Don't read the bike T and Cs before you go though; most off putting. So in summary it was very good and with a few improvement could be excellent