In the middle of the up-and-coming Amsterdam East

Parking in front of the door

Attractions within half an hour accessible by public transport

Free Wi-Fi throughout the hotel
The Manor is situated in a unique building in Amsterdam-Oost, the former Burgerziekenhuis. A beautiful, historic building where history is still alive and kicking. In 2011, the premises were completely remodelled into a hip hotel with luxury rooms, a trendy lounge and an authentic Italian restaurant. Our hotel is located in Amsterdam-Oost; one of the most up-and-coming neighbourhoods in Amsterdam. The perfect location for those who want to stay overnight during a weekend getaway to our unique capital.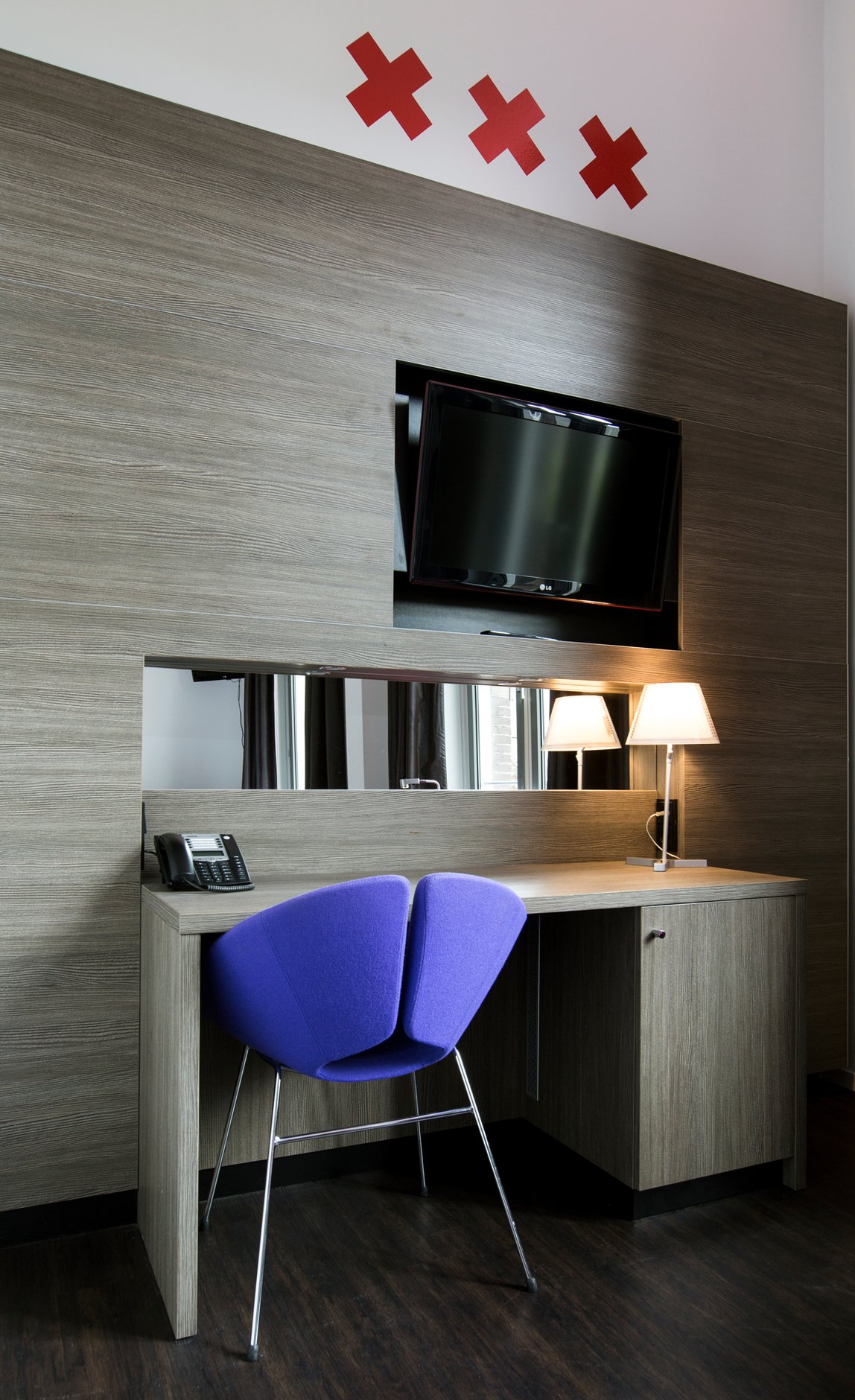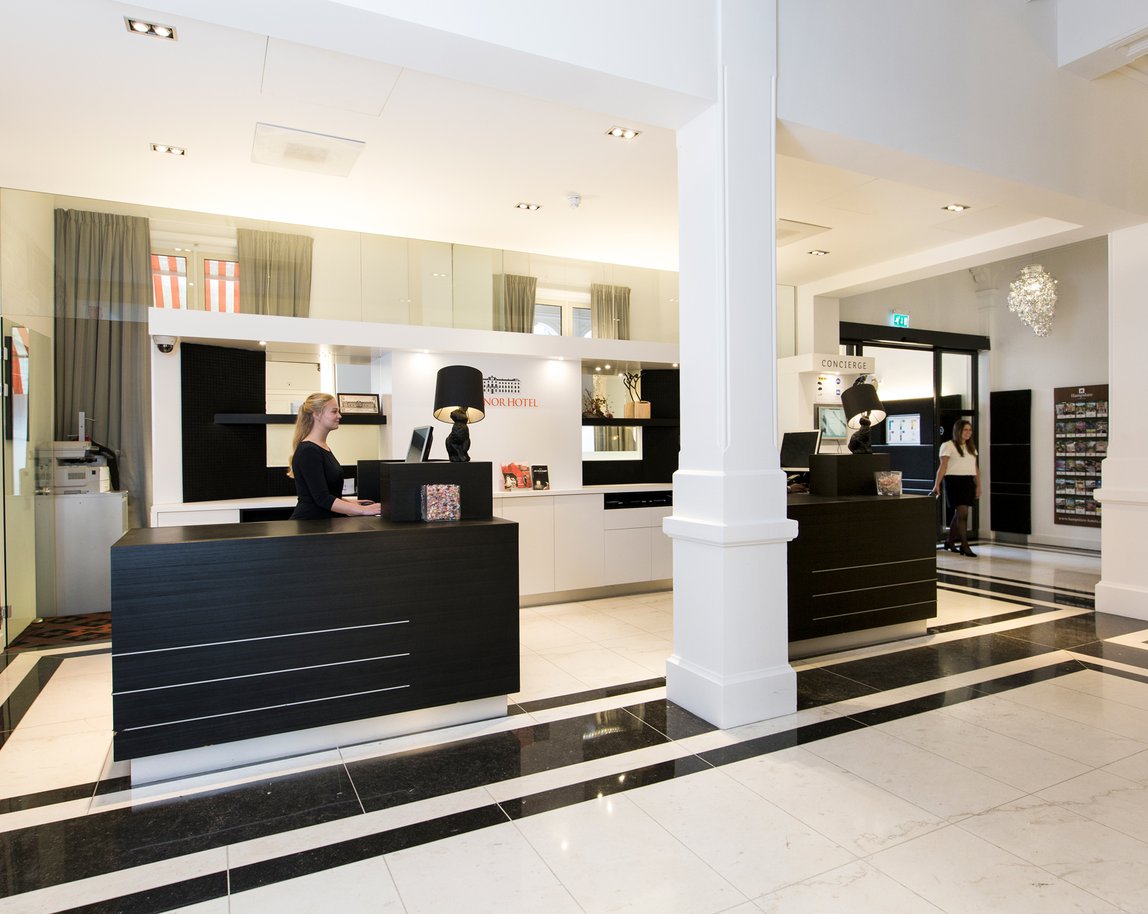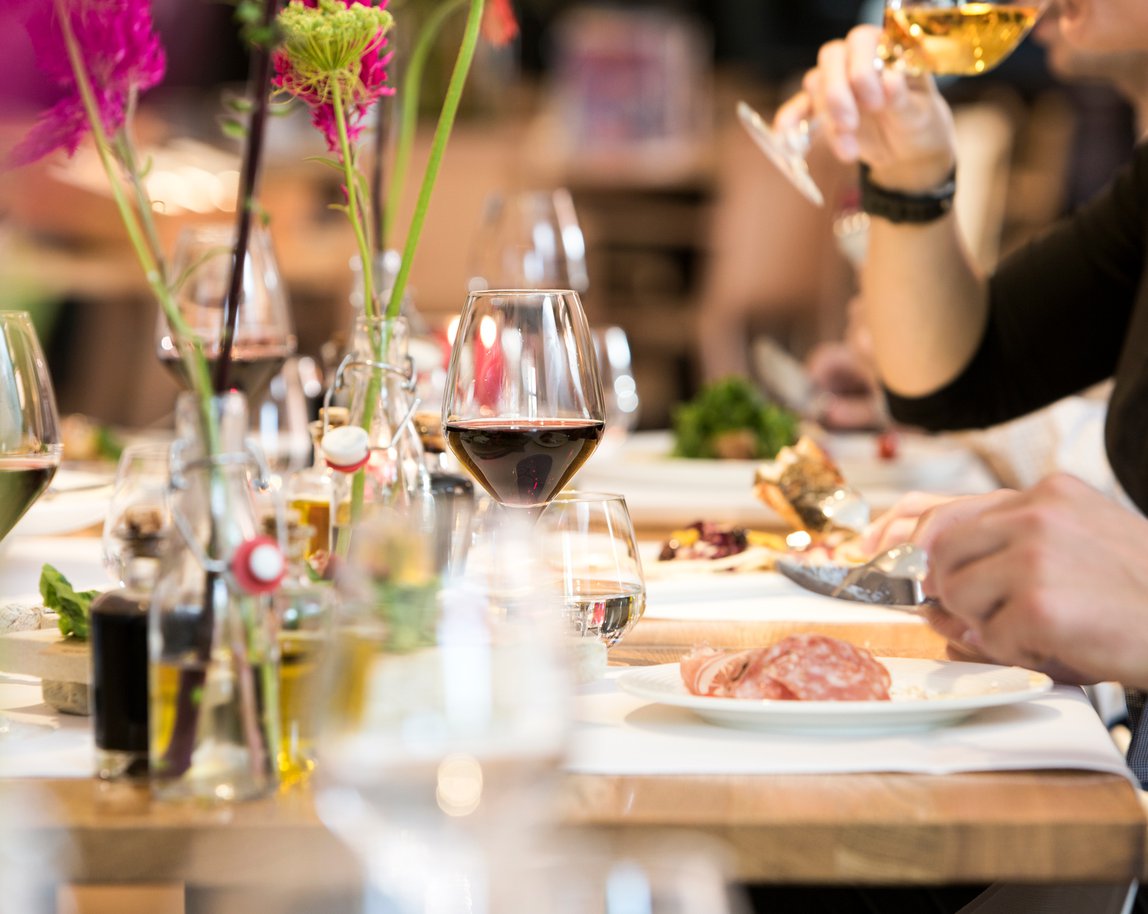 Great stay near to Impact Hub and the City
The hotel was easily accessible via tram from Amsterdam Centraal Station, and you could go almost anywhere in town too. Was within a lovely walking distance from the Seminar Venue, with nearby grocers and restaurants. The staff at the hotel were also very kind and friendly. Breakfast was simple but good. I had a surprise
A lovely hotel in a great location.
From the start the front desk manager, Marrten (I hope I spelled that right) was very friendly and helpful as were all the staff we encountered. The lobby is very hip and colorful. The room and beds are comfortable and shower had great pressure. The TV didn't work when we first checked in, but a quick call to the front desk and someone was up within a few minutes and had it working right away. The elevators are typical European elevators: small! Marrten recommended a wonderful spot for breakfast: Cafe Milo. GREAT food and lovely service. Only downside to the Cafe is that they don't serve until 10 am. The hotel is near a few train stops, very convenient for visiting the museums and the town center. We were able to go back and forth to the hotel (to rest) between museums and tours if we wanted. Overall I would stay here again.
Great hotel
The Manor was the best of the 3 hotels we stayed in on our trip through the Netherlands. Our room was bigger than normal for a European hotel , clean, well appointed. The staff were friendly, knowledgeable about the local area, and attentive. The on site restaurant opens early and closes late. And the tram stops right outside the front door, making it easy to get downtown or anywhere else you care to go.