In the middle of the up-and-coming Amsterdam East

Parking in front of the door

Attractions within half an hour accessible by public transport

Free Wi-Fi throughout the hotel
The Manor is situated in a unique building in Amsterdam-Oost, the former Burgerziekenhuis. A beautiful, historic building where history is still alive and kicking. In 2011, the premises were completely remodelled into a hip hotel with luxury rooms, a trendy lounge and an authentic Italian restaurant. Our hotel is located in Amsterdam-Oost; one of the most up-and-coming neighbourhoods in Amsterdam. The perfect location for those who want to stay overnight during a weekend getaway to our unique capital.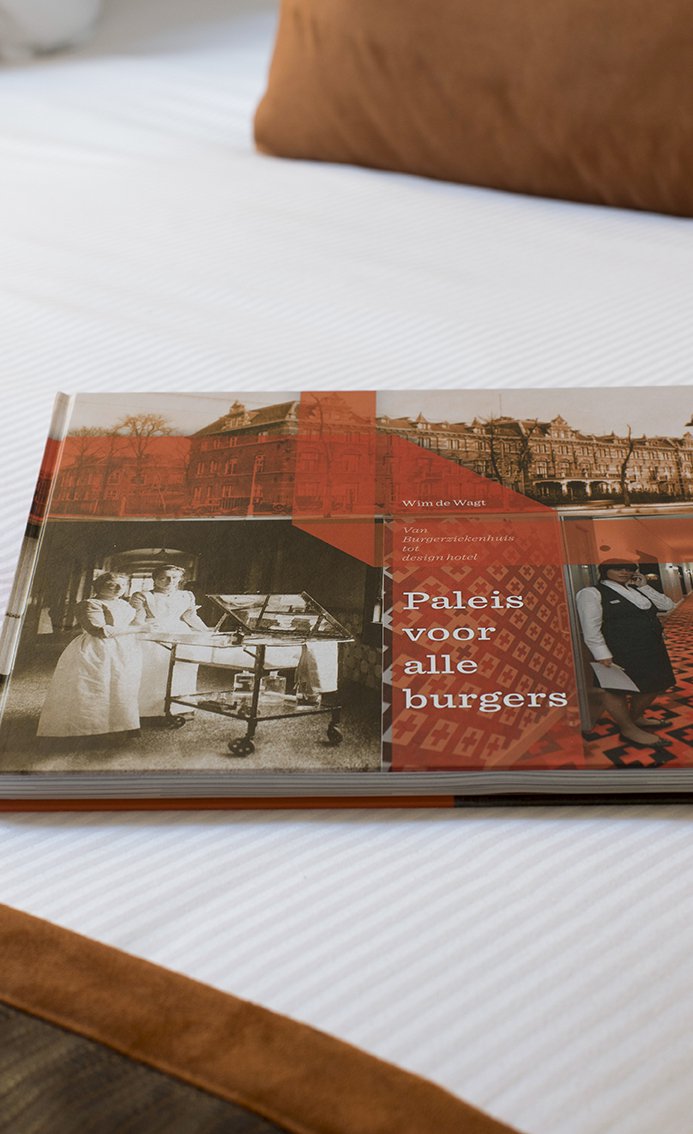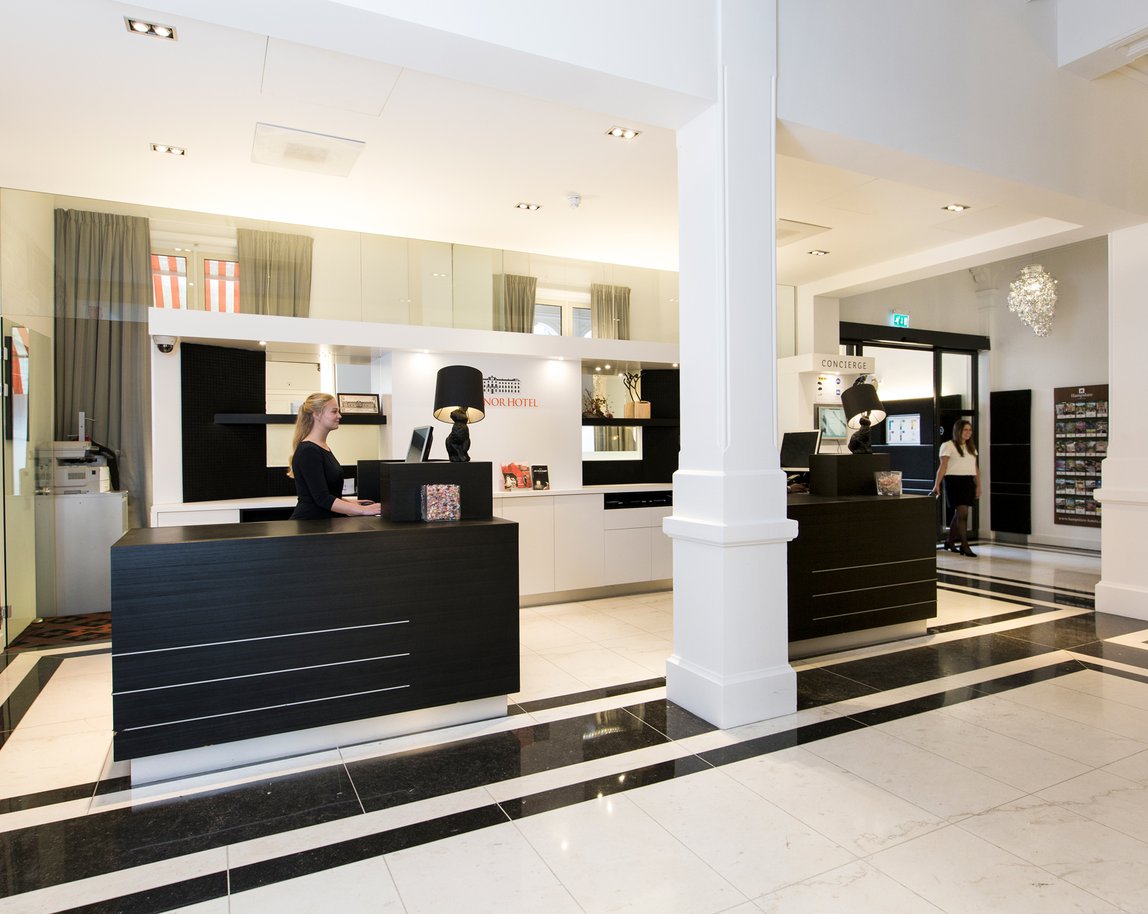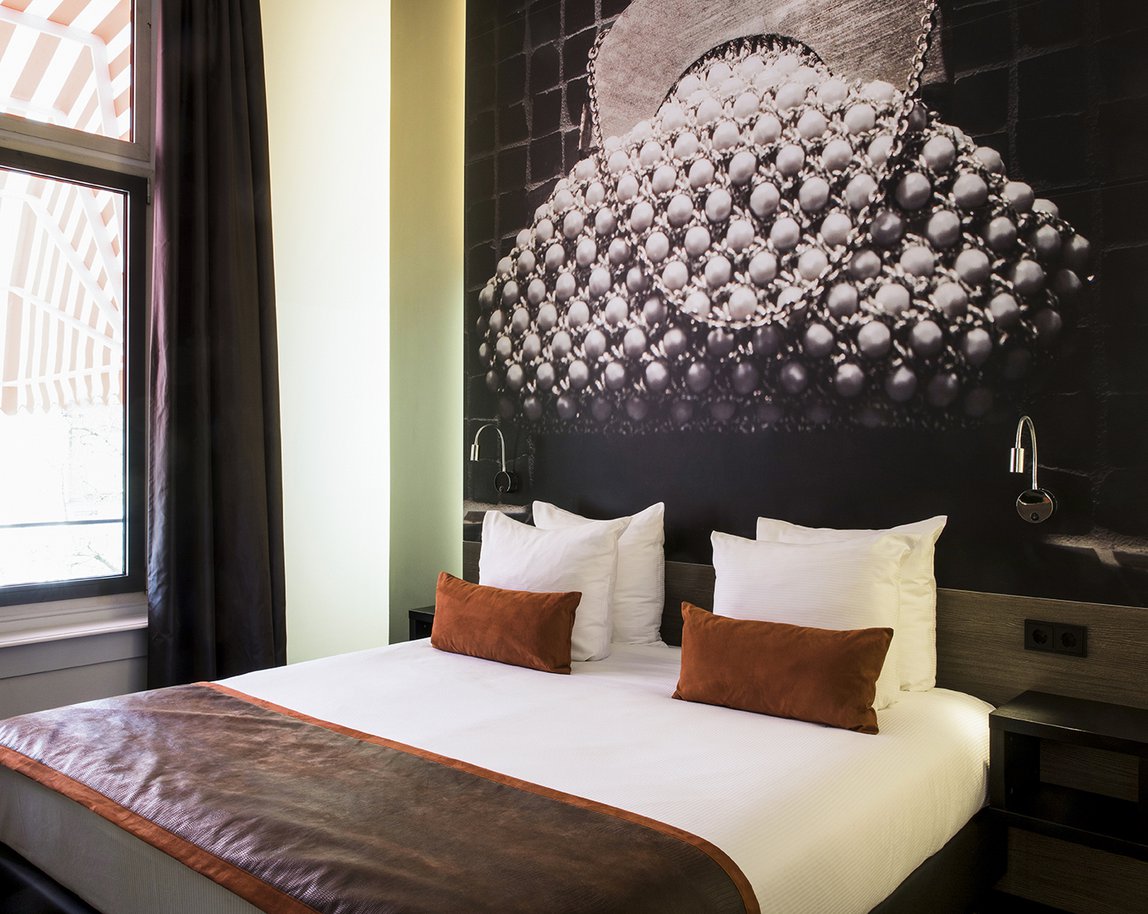 Our Essentials
The Manor Amsterdam is not only situated in one of the most beautiful monumental and historic buildings of Amsterdam, but also has all the facilities to make your stay in Amsterdam a memorable one. From enjoying Nespresso in the luxury of your own room to borrowing a yoga mat for free so you can do some in-room yoga sessions.
Free use of a yoga mat during your stay

Choose your favourite of our pillow menu

Your own Nespresso machine in your room
A great week in Amsterdam
Very friendly staff, and a great room. Was a nice location not too far away from the center, specially if you are on a bike. highly recommended! The breakfast was very enjoyable, even though you had to have in your room because of Covid regulations.
Great hotel with funky art work
A lovely traditional building with a modern funky interior. Rooms with a terrace very spacious, clean and well equipped. Super friendly staff. Breakfast was plentiful. Location was great, quite central on East Side if city
Hotel with potential, just need some fine tuning.
Staff: older mature staff were more helpful than the younger ones. When require assistance the younger staff respond was "I don't know". Google & Siri more reliable compared to these young unservice orientated staff. Rooms: I stay for 4 nights and I had a big heavy luggage with me, upon check in the lady who did my check in must have seen my luggage and know I was traveling alone as my booking was for one and guess what? I was given a room at the back wing (dungeon I called it) with stairs and she did not made me aware of this nor did she did she offer assistance. only realised this when I got to the stairs & had to manoeuvre down the stairs. Also it's kind of scary when you are alone and given a room for four days at an isolated part of the hotel. It will be great if they brighten the room, change their dark decor and change the carpets in the hallways. when my Uber to the airport came we cannot get out of the gantry and when we buzz front desk no respond and we had to reverse back and the driver had to go into the hotel and ask the front desk to open the gantry. Location: near to it's own town with many eateries, malls shops and even PCR test centre. Going to Dam Square: you will need to switch tram and when it rains this will be a problem as the Tram shelters are small and you will need to wait for at least 15 mins in between switch.